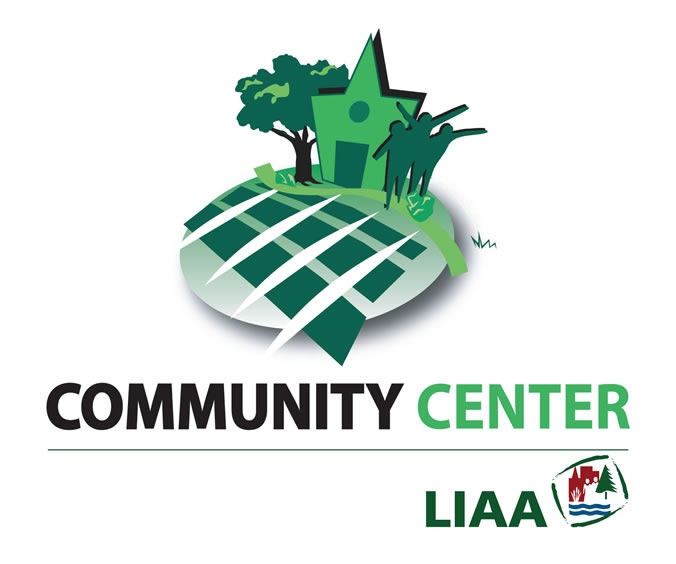 Community Center is a hosted system designed by LIAA to help a widely diverse group of people build a responsive and accessible website. In addition, Community Center provides a platform for developing data-intensive applications and mapping systems. Contact us if you have questions or would like a demonstration.
Platform
Community Center's general characteristics make it useful for websites at many different scales.
Security - Site Managers can control access to editing for each individual user account, allowing many people to build a website together.
Browser Independent - A Community Center website can be viewed in any browser and edited in any desktop browser.
Design Independent - Community Center's page template system can be used to build websites of any design. Editors have many options for content placement while maintaining look and feel standards.
Flexible - Since LIAA controls the Community Center code and APIs, custom applications are relatively easy to create.
Affordable - LIAA does not charge for Community Center, but only for staff time to build your project and reasonable ongoing hosting fees.
Built-in Components
Community Center comes with these components built-in:
Calendar - Any number of calendars can be created and displayed as lists or grids on your website. Add individual events to your device using iCal or RSS.
News - Create news feeds or blogs in your website. Add a news feed to your device using RSS.
Forms - Create interactive forms for surveys, registrations or polls. Have completed form data emailed to any number of addresses, download the data for later use, or display the data in a variety of ways. Add fees to any form element to have users pay via check or PayPal.
Databases - The Standard Database component assists the quick development of any flat or single relation database application you can imagine.
Maps - Add simple Google or Leaflet Maps on any page of your website.
Slideshows - Show sets of photos as a simple transitioning slideshow or grids of thumbnail images.
Messaging - Build a messaging system within your website to allow your team to communicate in a secure environment.
Vertical Applications
LIAA has developed these specialized applications within the Community Center environment:
Asset Mapping - Maintain large lists of points of interest and display them on maps, as Tours or Collections, allow users to build itineraries, all integrated with Information Items, News, Events, and Organizational access.
Survey - Use the survey component to inform users as they provide answers to an infinitely branching set of multiple-choice questions, giving them an evaluation at the end to help guide them to goals set by you.
Project Promotion - Show what your organization is working on and where you're working in a system integrated with team communications, project news and events.
Regional Business to Business - Help businesses in your area find one another, discover each others' skill sets, respond to RFQs, and find available properties in this robust application.
Community Center Costs
LIAA will work with you to determine your needs and provide you a customized quote. On a website development project, LIAA charges only for staff time (not software) via monthly progress billing. We often include a customized design, work with you to develop a website outline, build the primary pages of that outline and any custom data management components with no content, provide documentation and training, allow you to add the content as you wish, then publish the site when you say it is ready. New website projects usually cost in the $3,000 to $8,000 range. Ongoing costs include an annual hosting fee of around $400. Support is available at $70/hour (or less if pre-paid). LIAA can provide domain registration and SSL certificates at current market rates.
Community Center History
Community Center was first developed in 2004 as part of a project LIAA called Information Technology for Intergovernmental Cooperation. This project helped County governments create websites that featured all local governments within their jurisdiction, and provided computers and training to allow all to participate. Since then, Community Center has grown to include many vertical applications and options.